CRAFTED DELIVER
We offer Drop & Go catering options to all sizes of meetings & gatherings, to be delivered straight to your home, work or event space.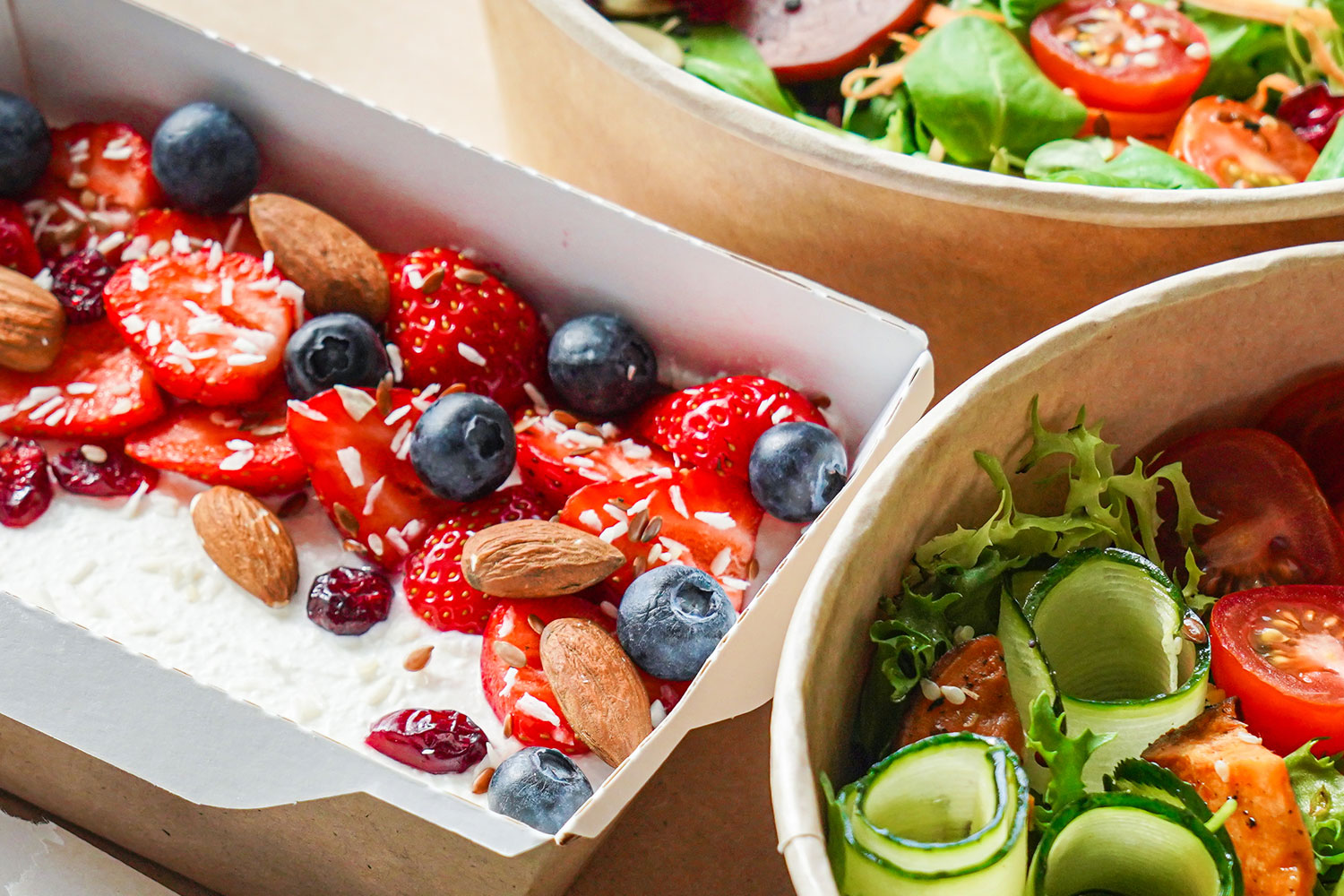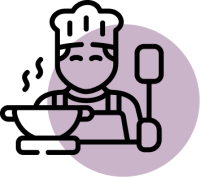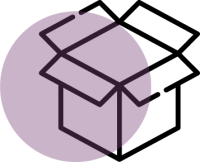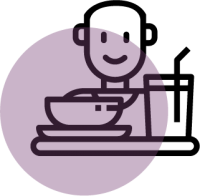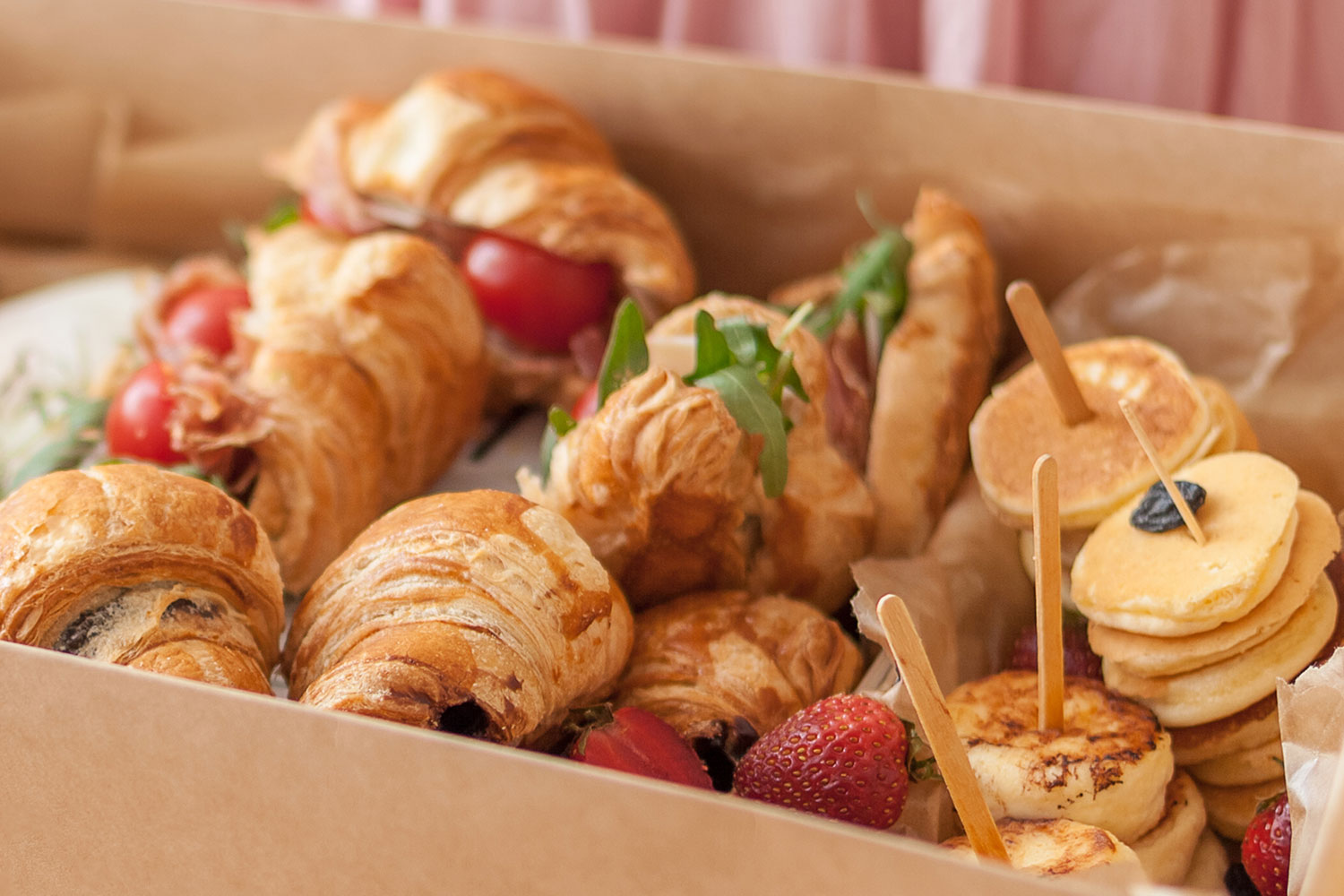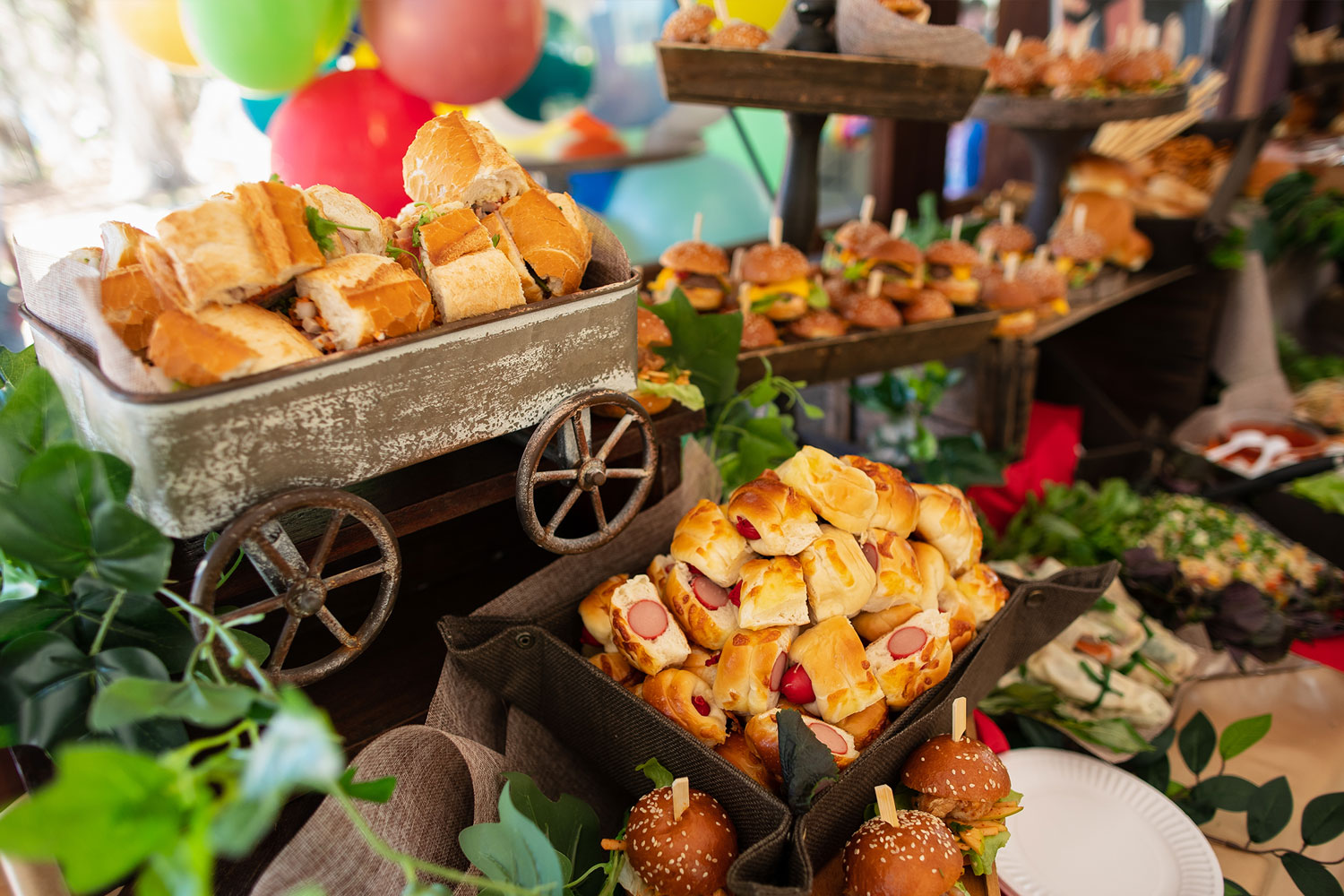 We provide all food in safe containers and can guarantee our Drop & Go services offer a remarkable experience across Essex, Kent & London. We ensure that our yummy food is temperature controlled in our thermal packaging. We will deliver your catering orders, arranged and stacked in our recyclable food-grade catering "boxes" or individual packed plant-fiber lunch boxes which allows you to serve to your guest immediately without any hassle.
We offer beautiful ceramic bowls and plates to hire out.
HOT
(just need heating up)
Indian spiced lamb | cucumber raita | poppadom (gf) 
Popcorn chicken | lovage mayonnaise 
Truffle | mushroom | vol-au-vent (v) 
Prawn kofta | lime | sweet chilli pipette (gf) (df)
Beef burger | brioche bun | vintage cheddar | burger sauce (ve option available)
Wild mushroom arancini | porcini hollandaise dip (v)
Roast beef | mini Yorkshire pudding | crispy shallots
Sweet potato rösti | kale pesto | goats cheese | balsamic pearl (v) (gf)
Salmon skewers | yuzu (gf) (df)
'Mock' scallops ceviche | lemon | ginger (ve) (gf) (df)
Mini jacket potato | saffron | chive & sour cream (v) (gf)
Smoked duck | roasted fig | plum compote (gf) (df)
Aubergine bao bun | teriyaki dip (ve) (df)
Selection of macaroons (v)
Seasonal berry tartlet | vanilla crème (v)
Frozen passion fruit sorbet lollipops | chocolate shell (v) (gf)
Choux buns | assorted chocolate (v)
Raspberry bread & butter pudding | apricot gel (v)
Fruit skewers (ve) (gf)
Burnt lemon tart (v)
Crispy beef | sesame & hoisin | stem leaf broccoli | smashed cucumber (df)
Grilled mackerel fillet | quinoa | kimchi salad (df) (gf)
Chicken Caesar salad | crispy bacon | free-range boiled eggs | Caesar dressing (can be ve) (gf)
Char-grilled tuna | mango & lime salsa | steamed potatoes (gf) (df)
Quiche | goats cheese | baby beetroot (v) 
Superfood salad | quinoa | edamame | blueberry | kale | sunflower seeds | citrus dressing (ve) (gf) (df)
New potatoes | crème fraîch | dill salad (v) (gf)
Kohlrabi | fennel | pumpkin seed pesto | sundried tomato (ve) (gf) (df)
Roasted sweet potato | feta | pecans | honey & lemon dressing (v) (gf)
Broccoli | fine bean | radish salad | lemon vinaigrette (ve) (gf) (df)
Mixed leaf | cherry tomatoes | cucumbers (ve) (gf) (df)
Cheesecake selection (v)
Chocolate pot | passion fruit | crispy coconut (ve) (gf) (df)
Brûlée tart | strawberry (v) (gf) (df)
Sticky toffee pudding (v)
Fruit Salad (ve) (gf) (df)
3 or 5 cheese selection | crackers | chutneys
Beetroot borani | pomegranate molasses | dill | laffa bread (ve)
Samosas | mango chutney (ve) 
Thai spiced fish cakes | sweet chilli sauce 
Pickle plate | smoked nuts (ve) (gf)
Prawn dumpling | yuzu truffle dressing 
Scotch egg | chilli bacon jam 
Tahini hummus | chilli oil | crispy chickpeas | pitta bread (ve) 
Yakitori chicken skewers | maple-lime dressing 
Charcuterie board | breads | butters | chutneys 
Oyster mushroom skewers | tamari | maple
Smoked salmon + cream cheese + beetroot bread 
Roasted courgette + babaganoush + beetroot bread (ve) (df)
Pickled cucumber + cream cheese + spinach bread (v) 
Smoked chicken + tarragon + onion bread 
Egg mayonnaise + cress + tomato bread (v)
Salt beef + grain mustard mayo + brioche 
Chargrilled aubergine + almond pesto + tomato bread (ve) (df)
Smoked mackerel + creamed horseradish + rye bread (open sandwich)
Smoked ham + mature cheddar + onion bread 
Chicken coronation + Chinese cabbage + coriander bread 
Roasted sweet potato + avocado + wholegrain wrap (ve) (df)
Vegan bacon + red onion chutney + tomato + brioche (ve) (df)
QUICHES
(1 quiche serves 10)
Ham + smoked cheddar + tomato
Wild mushroom + stilton + red onion chutney (v)
Smoked salmon + leeks + dill 
Figs + goats curd + honey (v)
Cumberland pork pies 
Apple and black pudding sausage rolls 
Chicken katsu Scotch eggs
Cornish pasties 
Cocktails honey mustard sausages (df)
Classic Scones + Cornish clotted cream + strawberry jam (v)
Sultana Scones + Cornish clotted cream + strawberry jam (v)
Caramel choux buns (v)
Millionaire shortbread (v)
Dark choc coffee brownie (v)
Jaffa cakes (v)
Salted peanut rocky road (v)
French macaroons (v)
Creme patisserie raspberry tart (v)
Battenberg cake (v)
Lemon & lime meringue tart (v)
Orange & lime cheesecake (v)
Lemon posset (v)
STARTER OPTIONS
(delivered cold)
Tandoori prawns | pickled cucumber | marinated feta | black olives (gf)
Smoked ham hock terrine | smoked chicken | black pudding |  mustard mayonnaise
Isle of Wight Tomato gazpacho | shimeji mushroom | basil (ve) (gf) (df)
Home-cured chalk stream trout | horseradish cream | soda bread 
Salt baked heritage beetroot salad | orange gel | stilton bonbon | basil pesto (v)
Oak smoked salmon | crab mousse | charred cucumber | creme fraiche (gf)
Sweetcorn parfait | crumbled goats cheese | roasted corn | chilli lime dressing (v) (gf)
Tuna tartare | truffle ponzu dressing | wasabi guacamole (gf) (df)
Mediterranean vegetarian terrine | tomato fondue | lemon and mustard dressing (v) (gf)
Wild seared pigeon | blackberry compote | smoked popcorn | pea shoots (gf) (df) 
Hot smoked salmon tier | creme fraiche | horseradish | soda bread 
Heritage tomatoes | tapenade | burrata | aged balsamic  (v) (gf)
MAIN COURSE OPTIONS
(delivered cold)
Chicken and wild mushroom roulade | celeriac rösti | grilled stem broccoli | wholegrain mustard cream (gf)
Pan fried stone bass | risotto cake | steamed spinach | white wine veloutè 
Slow-cooked feather blade of beef | parmesan potato | onion tart | stem broccoli | wild mushrooms & thyme jus 
Raised pie | smoked chicken | ham hock | creamy mash | mustard cream 
Pork belly | pork fillet | mini fondants | braised red cabbage | red wine jus (df) (gf)
Seared duck supreme | gratin dauphinoise | confit shallots | orange butter sauce (gf)
Corn-fed breast of chicken | rösti potato | leek puree | pancetta crisp | bok choi | truffle mousse fritter 
Roast loin of venison | glazed shallots | pickled walnuts | roasted baby carrots | potato fondant | ale jus (gf) (df)
Layered aubergine lasagne | sauteed spinach | parmesan cream (v)
Lamb Rump | crispy lamb terrine | minted jersey royals | carrot textures (gf) (df)
Roasted corn-fed chicken | chicken leg croquette | celeriac rösti | wholegrain mustard cream 
Grilled polenta | grilled artichoke | king oyster mushroom | lemon lentil fricassee (ve) (gf) (df)
SWEET OPTIONS
(delivered cold)
Tonka bean Eton mess | macerated raspberries | white chocolate crisp (gf) (v)
Coconut cream tartlet | Passion Fruit | strawberry coulis (ve) (df)
Pineapple carpaccio | mango sorbet | crispy raspberries (ve) (gf) (df)
Chocolate baileys crème brulée | caramelised banana | toffee shortbread (v)
Sea salted dark chocolate tart | orange zest Chantilly cream (v)
Dark chocolate cake | hazelnut & caramel mousse | vanilla ice cream (v) 
Baked alaska | wild berry ice cream (v) (gf)
Cheesecake | white chocolate | passionfruit (v)
Chocolate ganache | shortbread | blackcurrant compote (v) (gf)
Tiramisu | chocolate shavings (v) 
Cinnamon sugar blondies | apple crumble ice cream (v)
Mille-feuille | wild strawberries | vanilla infused rum (v)
v= vegetarian – ve= vegan – gf= gluten free – df= dairy free (all other allergens available on request)
Terry D'Avrincourt
2018-07-20
Thank you so very much for the splendid BBQ spread you produced for our centenary summer party. From the moment I made contact with you, the way you dealt with my queries and suggested options to accommodate our budget was very reassuring. I especially appreciated your follow up calls and close communication before the event. Yourself and Laurence were just wonderful on the day, especially as you had a very hot summer's afternoon to be BBQing. Having you BBQ on site added to the relaxed summer party feel we wanted. Totally stress-free for the hosts too! Comments from relatives and friends post event have been amazing. Most want your slowed cooked smoked brisket recipe! Guests loved the burgers in a brioche bun, the halloumi skewers and the salads especially the quinoa. Trifle went down a treat too! Thank you so much again for a very professional service but mostly for making our do a very memorable one! Terry & Nigel Sevenoaks, Kent
Suzanne Chandler
2018-02-17
Thank you so much for doing such a fabulous job of running the catering and bar for our 140 guest party. The canapes were delicious, the staff were very helpful and enabled me to enjoy the party and leave them to it. They did a fabulous job of tidying up afterwards too. Thank you Joe and your team
We could not have been more impressed with the team at Taste Event for the catering they did for our wedding! We started the whole wedding planning process with a lots of ideas, but little direction (!) & the team at Taste Event worked closely (and patiently!) with us to devise a menu that suited both our theme, venue and the guests. Throughout the whole planning process, Joe and Derrik were really accommodating of our requests, were diligent in getting back to any queries we had and helped hugely in the planning & logistics for the day. They delivered an incredible BBQ feast with canapes for over 150 guests and the quality of food was outstanding! We have had a lot of guests complimenting the food and some said it was the best they have ever had at a wedding. We feel very confident in recommending Taste Event to friends and family. Thank-you for delivering an impeccable feast and level of service on our big day - we look forward to using you again in future! Tom and Anna, London